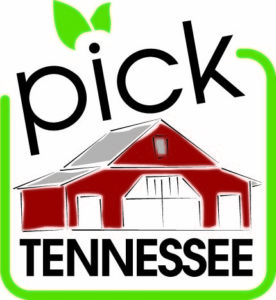 Apple Trees $26-29 ea (first leaf trees, hand grafted) available varieties:
Honey Crisp,  Mountain Boomer, St. Edmunds Russet, Staymen Winesap, Ginger Gold, Cox's Orange Pippin, Gold Rush, Hudson's Rusty Coat, Bleinheim Orange, Bramley's Seedling, Golden Russet.
Plum Trees $26 grafted (first leaf trees, hand grafted) available varieties: Beauty, Stanley, Italian Prune, Green Gage
Fig trees $16-$26 ea available varieties: Black Madeira, Royal Black, Royal White, Tiger Panache, Goliath, Ischia
English Red Cuckoo Orpington Rooster-$75. About 12 months old.  The picture is of the breeders that he was hatched from.
English Red Cuckoo Orpington Rooster $ 75
Picture is examples of our breeders.
COMBINATIONS TO EXPECT WHEN WORKING WITH A BARRING GENE
DBM= Double Barred Male
BF= Barred Female
SBM= Single Barred Male
SF= Solid Female
DBM X BF= DBM & BF
SBM X BF= 25% DBM, 25% SBM, 25% BF, 25% SF
DBM X SF= SBM & BF
SBM X SF= 25% SBM,  25% BF,  50% SOLID
SM X BF= 100% SBM, 100% SF
For centuries folks raised chickens in their backyards and on their farms. Now we are seeing a shift back to this way of life as it gains a mainstream following in cities, suburbs and farms alike. Chickens provide pest control, entertainment, and fresh eggs and meat. We now see hobbyists, farmers and families nearly everywhere you go in this country raising chickens.
The most asked question from our customers and friends is what kind of chicken should I raise. Well, that is a very good question because every chicken is not created the same. We raise many rare and heritage breed chickens that offer many wonderful qualities and traits for your backyard. Your first question has to be what am I going to do with my chickens. If you are looking for good egg production but flashy then the English Orpingtons are amazing, they are a good dual purpose breed allowing for meat production also. If you are leaning more towards meat production but still want a good egg layer then the White American Bresse is a great choice, they grow a little faster than most heritage breeds allowing for an earlier processing date. If you want flashy, entertaining chickens that will still give you eggs, then we suggest our Pavlovskaya or Partridge Barthuhner. Now, if egg production is what you  desire, how about our very rare Augsburgers or Altsteirers , both are excellent egg layers with very good production numbers.  We offer many other wonderful birds that may be a perfect match for you. Swedish Flower Hens make a great backyard decoration. Our Coronation Sussex is my personal favorite, they are a very elegant looking bird.